March 22, 2021
Press
Press Release: Missio Invest Appoints Fr. Andrew Small OMI as President of Missio Corp.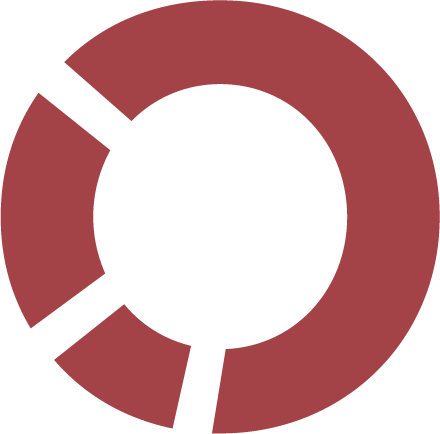 NEW YORK – MARCH 22, 2021 – Missio Corp. (dba Missio Invest), an investment fund manager for impact investments in social service institutions operated by the Catholic Church, announced today that Reverend Andrew Small, OMI has been appointed as its President in addition to his current role as Chief Executive Officer.
Fr. Small founded Missio Corp. in 2014 as the Church's own social impact fund designed to implement an innovative blended financing approach to financing social service efforts operated by the Catholic Church in Africa.
"Fr. Small is someone I've known well and worked closely with for the past 10 years," said Chairman of the Board of Missio Corp., Reverend Monsignor Robert J. Fuhrman. "Anyone who has witnessed how he has managed to grow this new form of financial support for many thousands of our brothers and sisters in need can attest to why many have placed their trust in his ongoing leadership. The investment by the United States International Development Finance Corporation of $20M in addition to other private investors demonstrates a confirmation of this new form of blended financing that will support the life-saving and life-giving work of the Church throughout Africa and beyond. Fr. Small is the right person to take Missio Invest to the next level," said Msgr. Fuhrman.
Fr. Small has served for 10 years as the National Director of the Pontifical Mission Societies. Appointed to that position by the Vatican, Fr. Small directs the network of mission offices across the United States in their work to support the Church's efforts at human and spiritual promotion in more than 1,110 dioceses around the world. Central to his tenure has been an updating of the Church's mission presence in the digital sphere. He led the creation of the first Catholic-only peer-to-peer crowdfunding platform for mission support (www.missio.org) as well as a state-of-the-art online curriculum in mission theology. Aimed at reaching people in their daily lives, he conceived and oversaw the creation of the Missio USA "MassBot" allowing users to request the offering of a Mass for their intentions and receiving curated messages from the missionary priest offering the Mass.
After serving as the U.S. Bishops' policy advisor for international economic development from 2004 to 2009, Fr. Small coordinated Church recovery efforts following the earthquake in Haiti in 2010. He taught international trade law as an adjunct professor at Georgetown University Law Center from 2006-2009. He holds law degrees from Sheffield University, England (LL.B.) and Georgetown University Law Center, USA (LL.M.) and earned his doctorate in systematic theology (S.Th.D.) from the Catholic University of America. He is a member of the Council on Foreign Relations.
"I feel blessed and honored by this appointment. It is further confirmation of the good work being carried out by Missio Invest and all its collaborators across the globe," said Fr. Small. "With more than $4.5 million already invested, Missio Invest plans to deploy a total of $40 million across the Church's extensive infrastructure of agriculture, healthcare and education by 2025. This is an exciting challenge, but one built on solid foundations," he noted. "Pope Francis has warned us against turning the Church into a museum, but to have the audacity to bring life to old structures using the new means available to us. Missio Invest is part of what's next."
###
About Missio Invest
Missio is an investment management group incubated inside the Pontifical Mission Societies in the United States (TPMS-US) until being separately incorporated in 2018; it maintains a strategic relationship agreement with TPMS-US. Currently, Missio Invest has provided 40 loans totaling $4.5 million to agriculture businesses, schools and microfinance institutions owned and operated by the Catholic Church in Kenya, Malawi, Nigeria, Tanzania, Uganda, and Zambia. Missio Invest expects to lend to at least 200 enterprises, mostly agricultural, over the next five years, for a total loan portfolio of some $40 million.